It may seem that the era of calculators has passed: they were replaced by computers long ago. But in science these devices will give a head start to any PC: some models are not thicker than a credit card, which, however, does not prevent them from coping with complex calculations. Personal calculators from the 1970s fit in your pocket, but couldn't boast wide functionality. Leading manufacturers faced a new challenge: to combine the popular compactness and capabilities of scientific calculators.
Scientific (engineering) calculators appeared in the late 1960s. They are intended for scientific and engineering calculations: they allow working with fractions, logarithmic and trigonometric functions, calculate square and cubic expressions, solve systems of linear equations and so on. But the first scientific calculators did not fit into the pocket. For complex calculations, you need an extended keyboard, which did not allow you to make the case compact, and the display has its own requirements – there are not limited to six characters displayed.
In 1985, the world's first graphic calculator, the Casio fx-7000G, was introduced. It was a programmable scientific calculator with a 96×64 pixel matrix display that operated in 8 linear records per thirteen characters or in graphical display mode. The user could use a series of built-in charts, program their own and even graphically display statistical functions.
It was equipped with 422-byte program memory, which allows saving up to 10 programs in special slots. From a modern point of view, this is a very small amount of memory. But thanks to the optimization of the number of steps, which the program filled with one unit of memory instead of several, its size was expanding, which allowed to perform quite large tasks.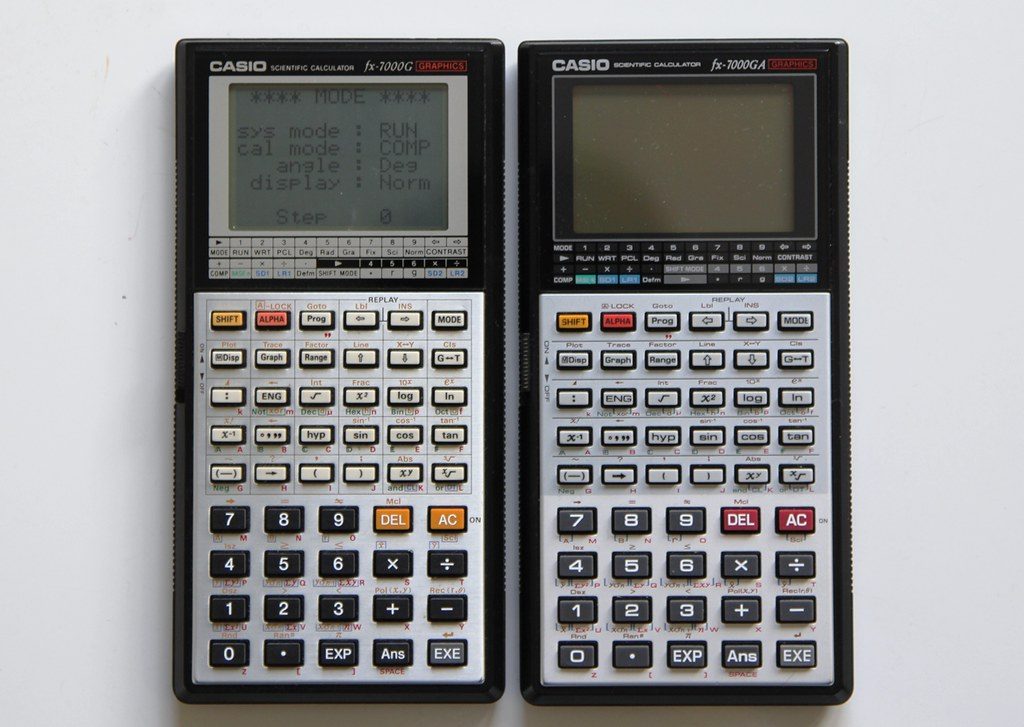 In fact, the appearance of the graphical calculator began to blur the line between calculators and computers. The developers managed to accommodate the impressive functionality in a compact body: the user's manual on 200 pages was almost thicker than the calculator itself. Soon the market for graphic calculators began to grow with other manufacturers. Actually in model Casio fx-7000G all that is in modern scientific calculators has been put in layed. What has changed in these devices since the late 1980s?
The use of the matrix display in later models has allowed to achieve the display of mathematical symbols and expressions as they look in the specialized literature and textbooks. The first model of the calculator with a system of natural input/output of mathematical expressions was released in 2004.
Gradually increased the amount of memory in the programmable calculators, which allowed to expand the number and complexity of supported functions and programs written by the user. By the way, in the network you can find many amateur games written for these devices: who knows, maybe before the era of smartphones calculators could inspire some students to become programmers. Now every person has the opportunity to find the best scientific calculator.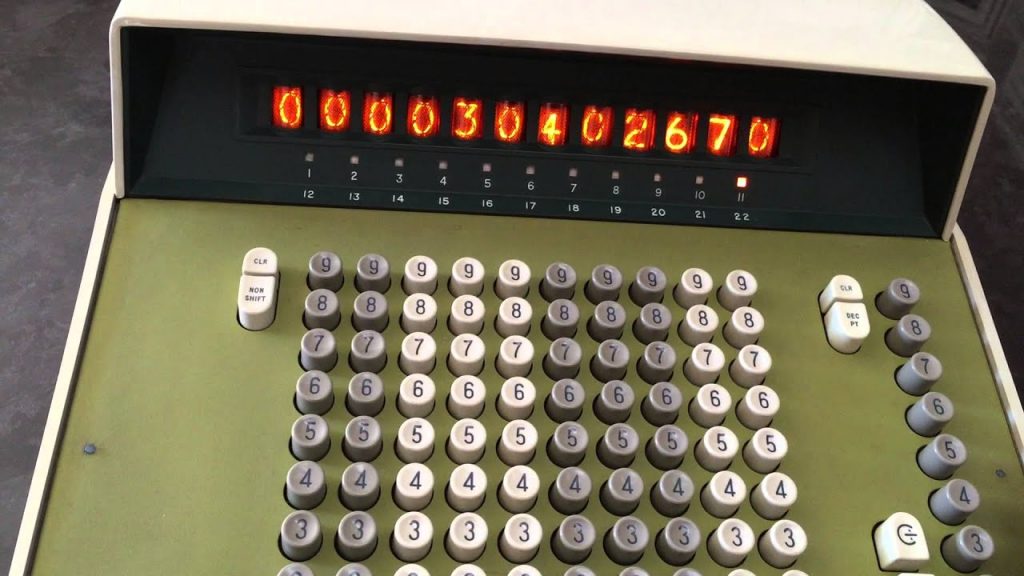 The spread of personal computers, and then smartphones, pushed the calculators to solve everyday problems, but not professional and educational ones. Scientific calculators remain a working tool for those whose profession is connected with mathematical calculations and finance.
Scientific calculators also remain an important educational tool. After teachers were convinced that electronic computing devices do not "teach" children to think, they found that they had a great device in their hands to attract the attention of students and organize the educational process. After all, scientific calculators have a set of complex options, and in order to use them, you need to have a good understanding of mathematical operations.